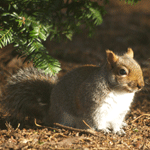 Home Page Our Facebook page Contact us by e-mail
Resources
To find out where someone is buried in Earlham Cemetery, phone Norwich City Council switchboard on 0344 9803333 and ask for the Cemetery Department. They will give you the section number and plot number within the section. You can use the Cemetery map to find where the section is.
Friends of Earlham Cemetery
Our e-mail address is friendsofearlhamcemetery@yahoo.co.uk
Our constitution (Adobe Acrobat (PDF) file) Our Flickr page (Photos in different seasons)
Annual membership of Friends of Earlham Cemetery is £5. To join us please print, complete and return our Membership Form with payment to the address on the form, or give your completed form with payment to a committee member on one of our monthly walks.
Cemetery Maps and Books
Google Map of Earlham Cemetery
Map of Earlham Cemetery showing burial sections (Thanks to Norfolk Family History Society)
Norwich Lives: selected graves from Earlham Cemetery by Françoise Donovan
John Abel: Horse-dealer of Norwich by Judith Havens
Documents by Friends of Earlham Cemetery (PDF)
History
A Short History of Earlham Cemetery
Self Guided Walks
A Short Walk In Earlham Cemetery (allow 1 hour)
Plants and Wildlife in Earlham Cemetery
Animals
Ants Bees Birds Butterflies Ladybirds Beetles (except Ladybirds) Hoverflies Flies (except Hoverflies) Insects of Note Mammals, Reptiles & Amphibians Moths Spiders Floral Sources for Hoverflies
Plants & Fungi
Fungi Trees Mosses and Liverworts Other Plants
Habitat Management
With Norfolk Wildlife Trust we have produced a Management Plan for the Cemetery. As of April 2016, the Plan has been adopted by Norwich City Council and the most important areas of grassland in the Cemetery should now be protected.
As part of this work we are marking some key plants in the Cemetery with bamboo hoops, to stop them from being cut before flowering. Please contact us if you would like more information.
For identification, we highly recommend the free species guides on the Norfolk and Norwich Naturalists' Society website.
Please let us know your wildlife sightings by e-mail.
Other Useful Information
Cemetery Opening Times (Norwich City Council website)
Burials (Norwich City Council website)
Earlham Crematorium (Dignity Crematoria and Cemeteries website)
Charges For Graves (Norwich City Council website)
Historic Records (Norwich City Council website)
Norfolk Family History Society (The Society has a project in progress that will transcribe all burials in Earlham Cemetery)
Commonwealth Graves Commission (Military burials in the Cemetery)
What to do after someone dies (Gov.uk website)
Gravestones HQ (A useful guide to choosing a gravestone, by John Jenkins)
Cemetery records and monumental inscriptions
(Norfolk Record Office Information Leaflet 47 - Adobe Acrobat (PDF) file)
Norwich Cemeteries (National Archives catalogue)
Derelict Places (Great photos of Earlham Cemetery)
Rosary Cemetery, Norwich
History of Rosary Cemetery (Heritage City website)
Rosary Cemetery (Literary Norfolk website)
Rosary Cemetery Chapel (Norfolk Churches website)
Colney Woodland Burials Park
Greenacres Woodland Burials, Colney website.
National Federation of Cemetery Friends (NFCF)
We are a member of the National Federation of Cemetery Friends.
Please note that any views expressed on the websites listed above are not necessarily those of the Friends of Earlham Cemetery.